[ad_1]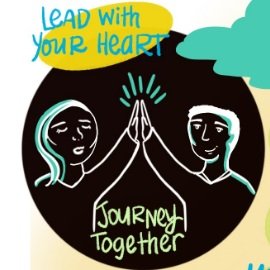 Vancouver Foundation is committing $750,000 to the Indigenous Priorities Granting Program (IPGP) to provide flexible, one-time grants to First Nation, Inuit and Métis communities, and Indigenous-led organizations operating in the lands now known as BC. Grants are available up to $50,000 and are to support Indigenous-led initiatives that encourage community inclusiveness, belonging, and healing.

The IPGP is part of Vancouver Foundation's commitment to Indigenous priorities. IPGP is an Indigenous-led initiative to surface and address critical funding and capacity needs of First Nations, Inuit and Métis peoples.

IPGP seeks to uplift Indigenous priorities and explore how Vancouver Foundation can best listen, learn, and walk alongside Indigenous partners.

Eligibility Criteria
Be "Indigenous led" – Drawing upon on The Circle on Philanthropy and Aboriginal Peoples in Canada's definition, the Vancouver Foundation considers "Indigenous led" organizations as having:

Indigenous leadership at all levels (including board and executive);

Indigenous cultures and languages central to its daily operations;

Programs delivered by Indigenous people; and

Formal protocols among Indigenous communities.

Be a qualified donee, meaning a registered charity or another qualified donee listed by Canada Revenue Agency.

Many First Nation bands are classified as other qualified donees, under the category "Municipal or public bodies performing a function of government in Canada", please click here to see if your band is listed.

Vancouver Foundation recognizes this requirement is a major barrier to funding that disproportionately affects equity denied communities. Vancouver Foundation is actively advocating at a federal level for changes to the Income Tax Act and Canada Revenue Agency practices that make this requirement necessary. If this criteria is a barrier for you to access this funding, contact indigenous.priorities@vancouverfoundation.ca.

Be located or operating in the lands known as BC.
Priorities
Indigenous-led organizations who have never received funding from Vancouver Foundation.

Indigenous-led organizations working in or providing support to rural, remote and/or smaller communities.
Funding can also be used to support staff, fill funding gaps, capacity development and other organizational needs. Capital requests, such as costs associated with equipment, technology or renovations will be considered as long as they enable the work of community inclusion, belonging, or healing.
Application
Submit your application between November 15-29, 2021. To apply, and for more information, click here.


[ad_2]